Honolulu LASIK Eye Surgery
Are you seeking clear vision? Are you tired of the hassles of contact lenses and glasses? Jon Portis MD, is an experienced LASIK surgeon and is proud to offer the latest technology to the Honolulu area. Blade-free LASIK is available at our Honolulu office, and for those who have been told they are not a candidate for LASIK in the past, it is important to have another LASIK evaluation, as technology continues to advance and there are more vision correction options available! We encourage you to schedule a free consultation to determine the vision correction option that is best for you, or take our LASIK Self Test and a member of our team will contact you!
---
What is LASIK?
When people talk about laser eye surgery, they usually use the term LASIK – Laser-Assisted In Situ Keratomileusis – this is a type of surgery that corrects the way the eye focuses light, also known as refractive surgery.
With LASIK Laser Vision Correction, we are now able to reduce or eliminate the need for glasses and contact lenses for people who are nearsighted, farsighted, or have astigmatism. The advanced technology of the excimer laser permits the precise reshaping of the cornea to correct the vision.
Continuous advances in technology allow for improved safety and precision. Sugiki • Portis • Yim Eye Center in Honolulu offers LASIK using the state-of-the-art Wavelight Refractive Suite, the fastest LASIK platform available in the U.S. The Wavelight Refractive Suite is a LASIK platform which combines the FS200 femtosecond laser for flap creation with the EX500 excimer laser to reshape the cornea for vision correction. You will benefit from the best LASIK technology available.
If you have thought about having LASIK, now is the time to take the very important step of choosing your LASIK surgeon. To help you make your decision, we invite you to call for free evaluation in our Honolulu office. Comprehensive testing, including corneal topography, will be performed to see if you are a good candidate. Unlike other laser centers, we offer complete personalized care from start to finish and will personally attend to your needs on every visit Fto the office.
---
How Does LASIK Work?
After your eye has been completely numbed with eye drops, an eyelid holder will be placed between your eyelids to keep you from blinking. Next, the FS200 femtosecond laser creates a flap on the surface of the cornea. This avoids the traditional blade approach. The FS200 offers you greater accuracy and safety than the traditional microkeratome. You may feel some pressure or tightness, but no discomfort. After resting a few minutes, you will be positioned under the EX500 laser for the actual vision correction. You will then be asked to look directly at a target light while the laser reshapes for the cornea. This usually takes less than a minute and is painless. The flap is then repositioned, where it bonds into place without the need for sutures.
---
LASIK Post Procedure
After LASIK, the vision usually returns rapidly, and the eye is about 80% healed during the first week. To prevent infection, antibiotic drops are used for one week, and a protective shield applied at night while sleeping. The eye is not patched, and most individuals can return to work and normal activities quickly. Post-operative visits occur at 1 day, 1 week, 1 month, 3 months, 6 months, and 1 year.
If you are ready to learn more about the life-changing decision to get LASIK, contact Sugiki • Portis • Yim Eye Center in Honolulu to book your first consultation.
LASIK Eye Surgery Alternatives
Have you been told in the past that you are not a candidate for LASIK Laser Vision Correction? Advancements in technology have made more people candidates for LASIK, but also there are other vision correction procedures available such as refractive lens exchange, PRK and Nearvision CK. We encourage you to schedule a free consultation with our practice to determine the best vision correction procedure for your eyes!
RLE (Refractive Lens Exchange)
Older adults, especially those who have never worn glasses, may assume LASIK is their only solution to getting back the clear vision they once had. However, due to the number of disqualifying factors, some people 40 and older may be disqualified as candidates for LASIK.
Refractive lens exchange (RLE) replaces your eye's natural lens with an intraocular lens (IOL). This procedure is typically reserved for patients who experience a change in their vision do to the natural aging of the eye.
Lens replacement surgery is identical to cataract surgery; the difference is that RLE replaces a clear lens rather than a lens that has become cloudy due to a cataract. As in cataract surgery, the types of artificial lenses available with lens replacement surgery are the same and depend on the health of your eyes.
Premium lenses are used during RLE – there are multiple lenses that may be used and your Honolulu eye doctor will help to determine the best one for your visual expectations as well as your medical needs.
PRK (Photo-Refractive Keratotomy)
If you have been doing some LASIK research you may come across a term called PRK. PRK is a form of laser vision correction that was actually FDA approved before LASIK eye surgery and may have potential benefits for you. PRK is very similar to LASIK and both of these eye surgery techniques are referred to as refractive surgery. PRK was the first laser refractive surgery approved by the FDA receiving final approval in 1995. PRK is a safe refractive procedure that utilizes the excimer laser to reshape the cornea and improve nearsightedness, farsightedness, and astigmatism much like LASIK eye surgery. The amount of tissue reshaped depends on the severity of the prescription. In most cases, 5 to 10 percent of the cornea is removed. Once the cornea has flattened, light rays are more easily focused upon the retina. PRK differs from LASIK in that no flap of tissue is created prior to resculpting the cornea with the excimer laser. In LASIK this flap creation does enable a faster recovery period.
The procedure can be performed once the eye has been numbed with anesthetic drops. A speculum will be positioned to hold your eyelids back just like in LASIK so that you eyelids will not interrupt the actual surgery. The ophthalmologist will then remove the outer cornea cells and proceed with the actual laser treatment. The laser is then positioned to directly treat the cornea. This laser delivery takes less than one minute to complete for most patients. Once the laser treatment or refractive ablation is completed, the corneal curvature is reshaped, thus improving the refractive error. Your ophthalmologist will then place a bandage contact lens on the eye for improved comfort along with anti-inflammatory and antibiotic eye drops.
PRK is an effective alternative to LASIK for many potential refractive surgery patients. PRK results are very similar to LASIK results. In general, PRK patients will have a somewhat slower recovery period. Please feel free to consult one of our staff to better understand the advantages of PRK and whether or not this would be a good option for your vision.
Post-operatively, most patients will need to be re-evaluated one day, three days, one week, one month, two to three months, and four to six months following the PRK procedure. The bandage contact lens can usually be removed on the second or third post-operative day when the epithelium is healed. Most patients will only require eye drops to control healing during the first 6 to 12 weeks, but other patients may require topically applied medications for up to 6 months or more following the procedure. In general, the greater the refractive error, the more likely the patient is to require eye drop medications for a prolonged period following the procedure.
Blade-Free LASIK
What is Blade-Free LASIK?
When LASIK first arrived as a laser vision correction procedure, a microkeratome was used to create the corneal flap. Over the years ophthalmologists have found that when complications arise from LASIK they are typically from a poorly created corneal flap. Unlike mechanical instruments, the femtosecond blade-free LASIK technology is uniquely able to program the dimensions of your flap based on what's best for your eye(s). Then the femtosecond laser creates your flap from below the surface of the cornea-without ever cutting it. This process is done in a series of steps:
Ultra-fast pulses of laser light position microscopic bubbles at a precise depth predetermined by your doctor.
The laser light passes harmlessly through your cornea. Then the laser creates rows of these bubbles just beneath your corneal surface as it moves back and forth across your eye in a uniform plane.
Next, the femtosecond laser stacks bubbles around your corneal diameter to create the edges of your flap. These bubbles are stacked at an angle that is determined by your doctor and is individualized to the way your eye is shaped.
The process takes only about 30 seconds from start to finish- it's quiet and it's comfortable.
Your doctor then gently lifts the flap to allow for the second step of your LASIK treatment.
When treatment is complete, the flap is gently put back into position and the healing process begins.
Did You Know?
The National Aeronautics and Space Administration (NASA) said for the first time it will consider applicants who have undergone two common types of vision-correction surgery: laser-assisted in situ keratomileusis, known as LASIK; and photorefractive keratectomy, or PRK.
Why Blade-Free LASIK?
If you are researching LASIK at this point you are thinking about life without the hassles of glasses and contacts but what about blade-free LASIK? Why would blade-free LASIK be a better choice than conventional LASIK? Not only do patients prefer the blade-free LASIK experience but there is clinical evidence that blade free LASIK method provides more patients with 20/20 vision than mechanical microkeratome methods. When making your decision about LASIK there are numerous advantages of LASIK without a blade.
One of the largest advantages of blade-free LASIK is that is is simply safer. SAFETY must play a role in your decision to have LASIK eye surgery, after all, these are your only eyes. More than 600,000 procedures have been performed safely and effectively using the femtosecond laser.
How Much Does LASIK Cost?
As a service to our patients, we are pleased to offer the CareCredit card, North America's leading patient payment program. CareCredit lets you begin your treatment immediately—then pay for it over time with low monthly payments that are easy to fit into your monthly budget. So, you can begin your vision correction procedure today and conveniently pay with low, monthly payments. Whether you are seeking LASIK eye surgery or premium lens cataract surgery our financing options apply
CareCredit offers a full range of no interest and extended payment plans for treatment fees from $1 and up.
No Interest Payment Plans
Up to 24 months interest free financing options
No interest if the balance is paid within the specified time period
Low minimum monthly payments
No Interest if Paid in Full within 24 months!
Extended Payment Plans
24, 36, 48 & 60 month plan options
For procedure fees from $1,000 and up
Monthly payments as low as $25 for a $1,000 fee balance
What is it About LASIK that Makes it So Popular?
LASIK has become increasingly popular in recent years. It's long been a highly sought-after elective procedure, especially for various athletes and celebrities.
But now, LASIK is accessible to almost anyone who wants it. There are a lot of people who want it!
So what makes it not only desirable but also a sound financial decision? Keep reading to find out what makes LASIK so popular and why it's worth considering!
Visual Freedom
The number one reason most people have LASIK is it can provide you with visual freedom from contact lenses and glasses. If you have a refractive error like nearsightedness, farsightedness, or astigmatism, you've probably relied on glasses or contact lenses for most of your life.
But even after you get used to them, both glasses and contacts can be a huge pain. Eyeglasses are expensive and can break at the least convenient times.
Contact lenses may allow you to see without glasses, but they also have some downsides. Many people who wear contacts suffer from irritation. They may even fall out of your eyes when you need them the most.
It's no wonder so many people want to do away with pesky glasses and contact lenses. With LASIK, this dream can become a reality.
When you have your vision corrected by having LASIK, you're highly likely to end up with 20/20 vision or better. The best part of this is that you no longer have to rely on any visual aids to see.
All the minor annoyances that come with glasses and contacts are a thing of the past after you have LASIK. Instead, you can look forward to crisp, clear vision like you've never experienced before!
Advanced Technology
Besides LASIK, there are other vision correction surgeries, so why is LASIK the most popular? Another procedure that was available before LASIK is PRK.
PRK is still around and provides patients with almost identical results to LASIK. It's also safe and effective. However, LASIK improved upon the procedure by creating the corneal flap.
What does this mean? Surgeons perform laser refractive surgery by reshaping the cornea with an excimer laser to compensate for a refractive error.
Essentially, your cornea is sculpted to correct your vision, allowing you to see better than you ever could with glasses or contact lenses. Before LASIK, this was done directly on the cornea after removing just the thin, protective epithelial layer over the cornea.
But LASIK introduced the creation of a corneal flap. The flap is a hinged flap made at the top of the cornea. The excimer laser shapes the cornea below this flap, and then after surgery, the flap is replaced.
Why is this preferable? The flap acts as a natural bandage while the eye heals, so recovering after LASIK is faster and more comfortable.
And in recent years, LASIK technology has only become more advanced, leading to even safer and more effective procedures. Given all this, it makes sense that most people choose LASIK if given the option between different vision correction surgeries.
Easy Procedure and Recovery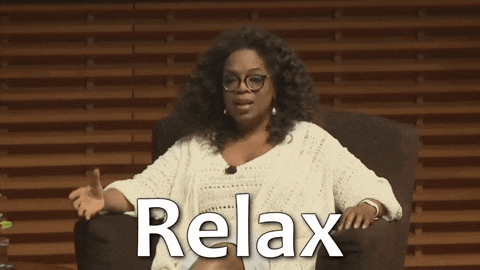 LASIK surgery is quick and painless. It only takes a few minutes per eye to complete. You won't feel any pain during the procedure, thanks to receiving numbing eye drops. During most of LASIK, you won't be able to feel anything at all!
Recovery is also easy, thanks to the corneal flap mentioned earlier. Discomfort usually only lasts a day or so, and you only need to take eye drops and special precautions to protect your eyes for the first few weeks.
Following the instructions from your eye doctor will help ensure that your LASIK recovery goes as smoothly as possible. Choosing to have LASIK doesn't mean dealing with a lot of downtime. Most patients find that they can go back to work the day after correcting their vision!
Enhanced Vision
Not only does LASIK help you see without contacts or glasses, it helps you see better than you could even with contacts and glasses. LASIK patients find that they have clearer vision and improved depth and color perception after surgery.
Having LASIK is like seeing in HD. Imagine everything is crisp and colors are more vivid.
Having better vision is one of the reasons LASIK is so popular amongst athletes in particular. Better depth perception means better reaction times, so athletes who get LASIK often end up improving their game on and off the field.
But you don't need to be an athlete to appreciate the world in high definition! You can enjoy it just as much if you're surfing or taking in the sights on the beach.
A Long Term Investment
LASIK doesn't "wear off." It's permanent.
When you have LASIK surgery, it permanently alters the shape of your eye. The parts of your cornea removed during LASIK don't grow back, so your vision doesn't change.
LASIK cannot prevent worsening vision from age-related conditions, so you may need reading glasses later in life, but as long as you have a stable prescription before surgery, you'll have crystal clear vision for years and years to come.
Because it's permanent, LASIK is an investment. It's not only an investment in your future, but it's also a financial investment.
LASIK can be pricey, but it can save you money in the long run. How? By eliminating the need for glasses and contact lenses.
Think of all the money you spend on glasses and contacts every year. Year after year, that money adds up.
If you get LASIK, you can eliminate those expenses. So every year after you get LASIK, you save money. Eventually, the surgery will pay for itself!
Many patients find that LASIK starts paying for itself in as little as two to three years. Thanks to affordable, no-interest payment plans, LASIK is also easier to pay for. Why wait any longer?
Schedule your LASIK consultation at Sugiki Portis Yim Eye Center in Honolulu, HI, to find out if you're a good LASIK candidate! There's no time like the present to make a change!