Everyone's favorite spooky holiday for tricks and treats has almost passed, but there's no reason to stop treating yourself! After all, in the words of Parks and Rec, why shouldn't you be treating yourself?
We'll do you one better: keep reading to learn why you should treat yo self to LASIK in Honolulu!
1. LASIK saves you money so you can spend it on other things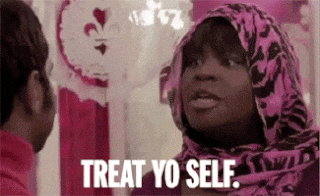 If you wear glasses or contacts, you know that your eye care isn't exactly cheap. On average, you're looking at spending at least $500 a year on glasses and contacts!
Don't forget that contacts make this extra painful since there are so many kinds to choose from.
You've got your dailies, which you put in and throw away daily. You've got your monthlies, which you throw away after a month of wearing them. And let's face it, it all adds up.
Now, here's the perfect time to start talking about LASIK. People shy away from it because of the up-front costs, but there's a lot that you can do to make LASIK affordable.
Here at Sugiki Portis Yim Eye Center in Honolulu, we offer financing options like the CareCredit card. CareCredit makes elective procedures like LASIK more affordable because you pay low monthly payments.
Even if you're not using financing, LASIK is worth it. Remember the $500 a year you're already spending on contacts and glasses? After you get LASIK, that's a cost you can say goodbye to for good.
Even better, after a few years, the cost of LASIK will start paying for itself. So when you treat yo self, what will you do with all the money you're saving? The sky is the limit!
2. LASIK is the gift that keeps on giving
The whole idea behind "treat yo self" is indulging your wildest fantasies, hopes, and dreams. In the case of Tom and Donna on Parks and Rec, it's all about shopping, pampering, and treating yourself to the good life.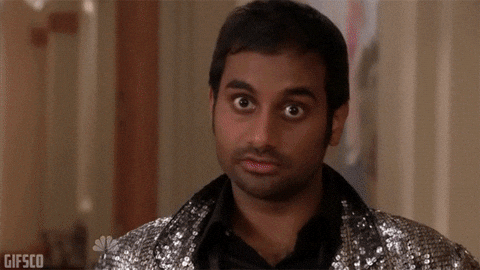 But who said that treating yourself only has to last one day every year? When you get LASIK, you can treat yo self to the best, permanently. If you're a candidate for the procedure, LASIK will last forever.
Think about it. You could go through the rest of your life without needing glasses or contacts. Wake up every morning with crystal clear vision.
Say adios to worrying about those all-nighters you pull when you forgot to take your contacts out. LASIK is the ultimate way that you can treat yo self, over and over again.
3. Give yourself a new look, minus glasses and contacts
Nothing against glasses or contacts, but on treat yo self day, it's all about doing what you want. Do you really want to deal with trying on cute outfits and wearing your glasses?
Glasses have a bad habit of getting in the way. They slip off your face, or they fall on the ground. They get scratched, or you end up breaking them.
At best, they are inconvenient. At their worst, they become expensive if you need to replace them in the heat of the moment. Why not try out a new look, minus the glasses and contacts?
Visual freedom is something that will never go out of style! LASIK can open up your world and change the way you experience it.
Colors are more vibrant, and the sights are even more beautiful. Who wouldn't want to see the world without frames holding them back?
4. LASIK makes travel easier
Everyone's idea of how they'll treat themselves is different. Some want to shop til they drop. Others want to explore the world around them by jet setting to a new continent.
If you're a jet setter that wears glasses or contacts, you already know the struggle ahead. Packing is frustrating. Did you pack enough contact lens solution?
Did you remember your spare glasses in case your regular glasses somehow break? Are your contacts in your carry on because you know you'll need to change out of them on the plane?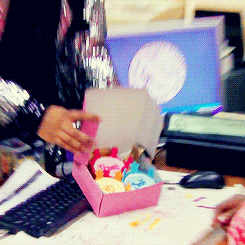 It's just one thing after another if you love to travel but wear glasses or contacts. The last thing you want to deal with before a big trip is questioning if you'll be able to see during it!
Do yourself a favor and schedule a LASIK consultation. It's the only way to find out if you're a LASIK candidate. Like all surgical procedures, not everyone is right for LASIK, but most people are.
If you love to travel and are sick and tired of the packing fiascos associated with your contacts or glasses, LASIK makes sense.
5. LASIK means permanent results
Want the ultimate way to treat yo self? Treat yourself to permanently crystal clear vision. Getting LASIK in your mid to late twenties means you'll spend the rest of your life with clear vision.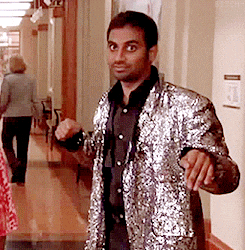 Yes, you can also save yourself thousands of dollars, which is also a big deal. But permanent results mean that your clear eyesight is something that's yours forever.
Whether you change jobs or decide to move to a different part of the country, you can take your beautiful vision along with you. In fact, for many patients, they notice improved vision just a few minutes after having LASIK!
One minute, you can't see without the help of glasses or contacts. Twenty minutes later, you can see the world, thanks to LASIK.
Want to find out if LASIK could be the right vision correction procedure for you to treat yo self? Schedule a FREE LASIK consultation at Sugiki Portis Yim Eye Center in Honolulu, HI!
Isn't it time to see if beautiful vision could be right around the corner?