Living in a popular tourist destination has its drawbacks, but beautiful Honolulu is as great a place to live as it is to visit. But sometimes, don't you wish you could see it with the wide-eyed wonder of a first-time visitor?
Well, you can't do exactly that, but you can get pretty close! Getting LASIK can give you a whole new view of the world.
And when your world is in such a spectacular location, you can really enjoy seeing the sights and visiting all the places you haven't been to yet! Keep reading for 6 reasons LASIK takes living in Honolulu to the next level and it will make you feel like you live in paradise!
1. Enjoy a Relaxing Staycation at the Queen Kapiolani Hotel
Just because you live in town doesn't mean you can't have a luxurious vacation in Honolulu! Treat yourself and take in the artistry and history of the hotel named for one of Hawaii's most beloved queens.
Explore Kapiolani Park which sits right below the hotel, or stay in and relax. There's plenty to do right in the hotel.
You can start by viewing all the art on display, visiting the bar, or simply lounging by the pool. With LASIK, you not only get to see everything in sharp detail, but you can also spend the whole day relaxing.
Wouldn't you rather see the world around you with crystal clear clarity without worrying about your contacts drying out? After LASIK, you won't need to worry about glasses or contacts anymore, since you'll be enjoying visual freedom!
Doesn't that sound like paradise?
2. Breathe in Some Fresh Air at Wa'ahila Ridge Regional Park
Hike and see the sights of the Norfolk Island pine forest at this stunning scenic park. Even if you've been here before, after LASIK you'll be amazed at how much more you can see with clear, unobstructed vision.
An obvious perk after LASIK is you won't have to worry about your contacts getting irritated by all the plant life. Outdoor activities will become so much easier when you don't have to rely on glasses or contacts to see anymore.
On your hike through the Wa'ahila Ridge Trail, you may even be able to spot all the exotic species of birds native to the forest with your laser-sharp vision! Who wouldn't love having HD vision?
That's what having LASIK is like!
3. Eat at Takeout-only Mitsu-Ken
Mitsu-Ken is one of the few remaining okazuyas in Honolulu. This style of Japanese deli is the ultimate old-school experience for any fan of Japanese cuisine.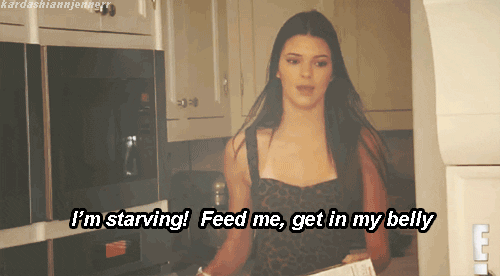 You may think you've tried all the best Japanese food in Hawaii, but this simple yet profound take-out experience is one of those things you have to try yourself. The neatly packed bento boxes are a culinary and visual feast.
They are the perfect thing for your next Instagram post, which you'll be able to take without worrying about glare coming off your glasses. LASIK is all about making your life easier in so many little ways!
And what better way to enjoy a visual feast than with the clear vision of LASIK? You can even take your bento box and go have a picnic on the beach!
With LASIK, it's that much easier to eat wherever you want without worrying about all the things that can irritate your contacts or mess up your glasses. Visual freedom is empowering but until you experience it for yourself, you'll simply be left to wonder what clear vision without boundaries is like.
4. Try Some Authentic Hawaiian Poke
Da Ono Hawaiian Food is the spot for authentic poke. At this restaurant, you'll find the freshest, melt-in-your-mouth fish along with other popular local delicacies.
You can enjoy the colorful poke with your mouth and your eyes while eating anywhere outside. You may think you enjoy food right now, but imagine if your senses were more heightened.
Well, having LASIK heightens your sight. Imagine how much more you can taste when you can see every tiny detail of your poke.
It gives you a whole new perspective on the world. Don't believe us? LASIK has a 96% success rate with patients that have had the procedure!
5. Learn How to Surf on the North Shore in Oahu
Okay, not everyone who lives in Hawaii has to know how to surf, but wouldn't it be cool if you could? In Hawaii, February is actually one of the best months for surfing.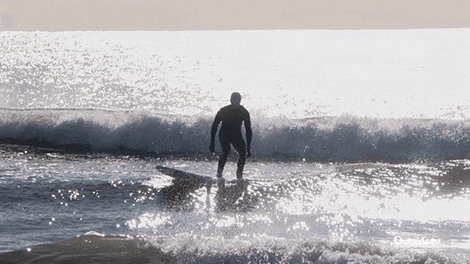 Maybe you've been meaning to learn how to surf for a while, but dread having to either go at it blind or risk losing your glasses. Who wants to try surfing and get saltwater in their contacts?
Nothing about that sounds appealing! After getting LASIK, you can take the time you need and fall in as many times as it takes to learn how to stay on your board.
There's no need to worry about glasses getting lost or not being able to see. After all, glasses can be an expensive thing to lose, especially if you need to replace them unexpectedly.
Once you have LASIK, you may still need to spend a good amount of time in the water before you get the hang of surfing, but you'll pick it up in no time! Even if surfing isn't your thing, LASIK makes almost any physical activity you can think of easier.
Nobody wants to work out and deal with contacts that dry out or glasses that slide down their nose every five minutes!
6. Have a Specialty Cocktail at Skull & Crown Trading Co.
At the end of the day, there's no better treat than a nice cocktail? Skull & Crown Trading Co. is the place to go for tiki cocktails that are smooth, delicious, and a little bit wicked.
The atmosphere is also half the fun, with a tiki-bar motif and cocktails dressed to the nines with everything from fruit to flowers. Take in the sights, sounds, and tasty drinks while enjoying yourself to the fullest.
Though they are closed until further notice, be sure to go enjoy a cocktail with them once they reopen. Check out a cocktail at other bars like Bevy and The Manifest in the meantime!
You'll have more funds to enjoy cocktails and the many things that Honolulu has to offer you after LASIK since it is a procedure with a one-time cost. Oh, and if that doesn't convince you, most people pay off their procedure in as little as two years.
After that, you'll no longer have to think about paying for glasses, contacts, and all the expensive accessories that go with them like prescription sunglasses! LASIK can make any experience in Honolulu better by allowing you to see the spectacular places around you in a whole new light.
Ready to take Honolulu to the next level for yourself? Schedule your LASIK consultation at Sugiki Portis Yim Eye Center in Honolulu, HI, now!
LASIK is here to change your life…are you ready for it?