What's the best way to spend the holidays in a tropical climate? There may not be snow, but there's still plenty to do every holiday season in Hawaii.
When you live in paradise, seasonal cheer is one of the few things that can make it even better. But you know another way to make life in Hawaii and the holidays even better?
LASIK vision correction can change your life for the better, and now is the perfect time to get it. Keep reading to see why you should celebrate the New Year with LASIK.
The Perfect Gift for Yourself
You got presents for everyone else on your list, why not get something just for you? LASIK is one thing that you'll be able to cherish for years and years to come.
It's a permanent procedure, so you'll have improved vision that will last. Getting LASIK is an investment in yourself and your future.
It's also an excellent financial investment. LASIK will save you money down the road that you would have spent on contact lenses and glasses!
LASIK satisfaction rates are incredibly high. The vast majority of patients achieve perfect or near-perfect vision after LASIK.
After everything you've gone through throughout the year, you deserve to make your life a little easier. You can do that by giving yourself the gift of clear vision.
Not only will it improve your life, but it'll enable you to have more time to do more for everyone else in your life!
Take Advantage of Vacation Time
One great thing about the holidays is some time off work. This is the perfect time to get LASIK since you won't have to take any extra days off if you have limited vacation days.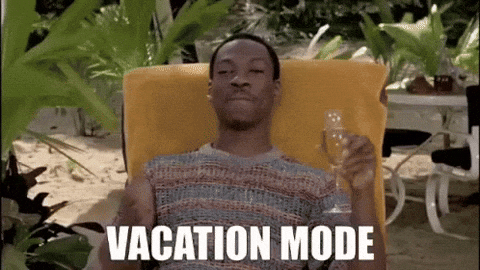 But you also don't have to worry about spending your whole holiday recovering. LASIK recovery is quick and straightforward.
Many people can go back to work the day after the procedure. But having a whole week off already is the perfect excuse not to work and take your time to relax.
Complete LASIK recovery takes a couple of weeks, and in that time, you'll be almost fully functional. The only precautions you have to take are:
Keep your eyes clean
Take prescribed eye drops regularly
Sleep with an eye shield if your eye doctor recommends one
Stay out of pools and hot tubs
Avoid hard body contact
You should also avoid intense exercise for the first month. But besides that, you'll be free to do most things and can enjoy the New Year to the fullest!
Fun in the Winter Sun
Who needs snow when you have beautiful weather all winter long? Going out in the cold can irritate your eyes while they're healing from LASIK.
But in Hawaii, you don't have to worry about that! You can go out and partake in your everyday outdoor activities.
Once your eyes heal a bit, you can even get out and surf for the first time without contacts or glasses! Or you can just hang out at the beach without having to worry about sand getting stuck under your contacts or the wind drying them out. Any outdoor activity you do is more leisurely after LASIK!
Not only does LASIK give you freedom from glasses and contacts, but it also helps you see better than you ever could with them. After getting LASIK, you will have better depth perception, which is excellent if you enjoy sports.
Patients also often report that colors seem brighter and more vivid. What better time to see in full-color HD than around the holidays? You can appreciate the lights, decorations, and celebration as well as all the scenic vistas you already know and love.
Ring in the New Year with Visual Freedom
Are you thinking about your New Year's resolutions? Whatever they are, chances are they'll be easier after having LASIK.
LASIK gives you total visual freedom. It enables you to do more of what you want without ever worrying about contact lenses or glasses.
Think about how often contact lenses have ruined your night by irritating your eyes after wearing them too long. Or how many times your glasses fog up and momentarily blind you.
There are so many minor annoyances from glasses and contacts. You probably don't even notice all of them anymore.
When you don't have to deal with all those annoyances, though, you'll find you have more time and less to worry about.
You'll even cut down on your morning and evening routine if you wear contact lenses. That means you'll have more time to sleep. Being well-rested makes a world of difference no matter who you are.
So if you want to celebrate and ring in the New Year right, LASIK is the way to go! Schedule a LASIK consultation at Sugiki-Portis-Yim in Honolulu, HI, to see if you are a LASIK candidate!